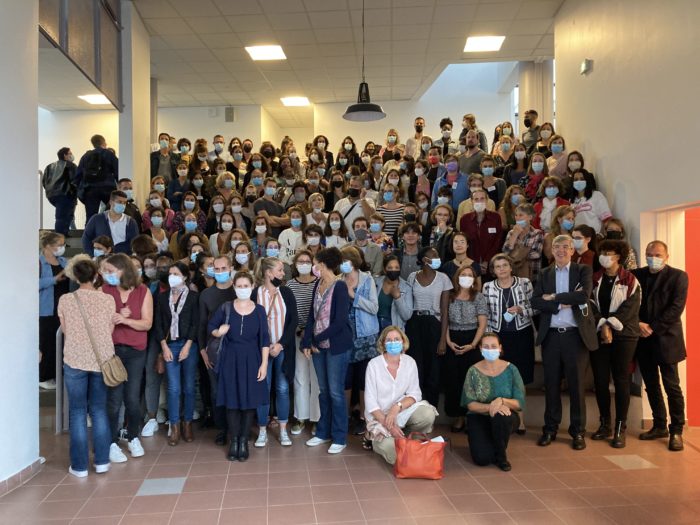 Val d'Oise school system partners with the Vareille Foundation
Back-to-school training events
Training for both classroom teachers and violin teachers is critical to the success of our A violin can change the world program.
That's why we and our partners in the Val d'Oise school system held a series of training days in September 2021. These special events laid the groundwork for the new school year and gave team members an opportunity to bond with each other.
This year, we presented our kindergarten program to teachers from 35 new schools.
· On the first day (September 7 or 14, depending on the city), instructors encouraged the classroom teachers to think about how to organize their classes and helped them identify the many potential connections between their core curriculum and the violin classes, which are held 3 times a week for kindergarteners.
· On the second day (September 8 or 15, depending on the city), the violin teachers and classroom teachers trained together, planning the year and identifying shared goals. They also exchanged preliminary ideas on themes they could work on together, such as nursery rhymes, stories, the seasons, and emotions.
During these 4 days, we trained more than 350 people—a significant increase in scale for the program.