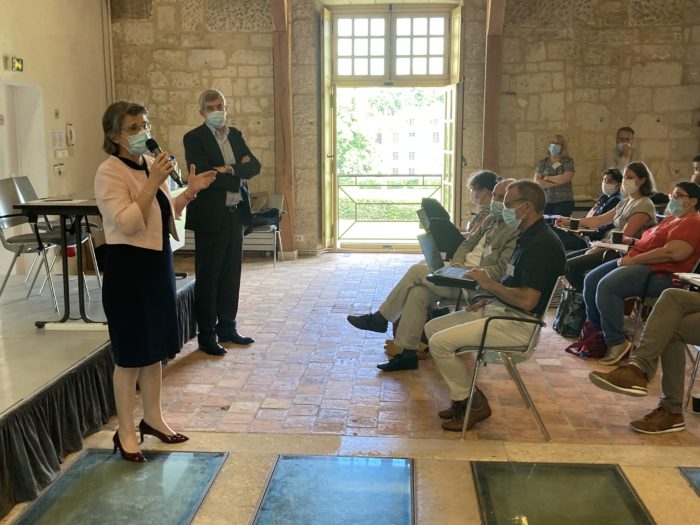 June 21, 2021 – Royaumont
The school year in review
On June 21, Royaumont hosted a gathering for the principals of the 45 Val d'Oise schools now participating in A violin can change the world.
Magnificent Royaumont Abbey and its beautiful natural setting provided a change of scene, enabling participants to reflect on the school year and take stock. They were welcomed by the Vareille Foundation team and our sector coordinators, who took a leading role in the event. In all, more than 70 participants took the opportunity to share ideas and experiences during the daylong program.
On the agenda were:
a review of the 2020-2021 school year
preparations for the 2021-2022 school year
a presentation by the National Center for Scientific Research (CNRS) team tasked with evaluating the program, who outlined their methodology and answered questions
a brief concert in the Abbey library to celebrate World Music Day (June 21), with pianist Anne-Lise Gastaldi and violinist Virginie Buscail!
Les directeurs du Val d'Oise à Royaumont
1er juillet 2021 - Sarcelles
Journée de formation pour les nouveaux professeurs de violon
Le 1er juillet, une trentaine de professeurs de violon ayant fraichement rejoint le programme porté par la Fondation se sont réunis au Conservatoire de Sarcelles pour une journée de formation co-organisée avec des référents du "Groupe Maternelle" de l'Éducation Nationale.
L'objectif pour ces jeunes professeurs du projet Un violon dans mon école était de pouvoir s'immerger dans l'esprit du programme, d'en saisir les enjeux et de découvrir le fonctionnement d'une école. Ils ont également pu mieux appréhender les compétences propres aux jeunes enfants et être sensibilisés au choix du répertoire adapté pour cet âge (comptines évolutives notamment).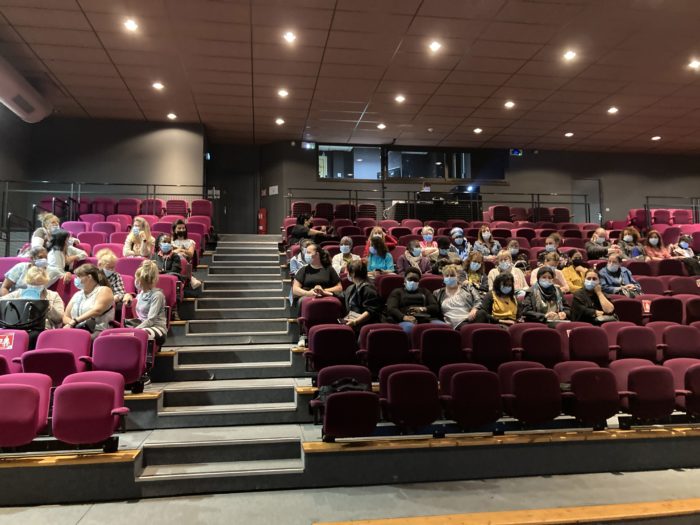 8 juillet 2021 - Sarcelles
Journée de formation pour les ATSEM
En France, les communes emploient des ATSEM (Agent Territorial Spécialisé des Écoles Maternelles) pour aider et accompagner les enseignants dans les écoles. Ces agents participent à la vie de l'école et  jouent un rôle important dans l'organisation quotidienne du projet Un violon dans mon école. C'est pourquoi, le 8 juillet dernier, la Fondation Vareille a pris l'initiative d'organiser une journée de formation destinée à ces acteurs clés pour le programme.
La ville de Sarcelles, dans laquelle 15 écoles participent au projet, a organisé avec nous cette nouvelle initiative. La première édition de la formation fut pilotée par Isabelle Cornu, conseillère pédagogique en éducation musicale, désormais 100% dédiée au projet. Forte de son succès, cette journée pilote sera déployée dans les communes de Garges-lès-Gonesse, Villiers-le-Bel et Gonesse, et ce dès la rentrée prochaine.
Les ATSEM de Sarcelles en formation