Dinner for partners and friends of A violin can change the world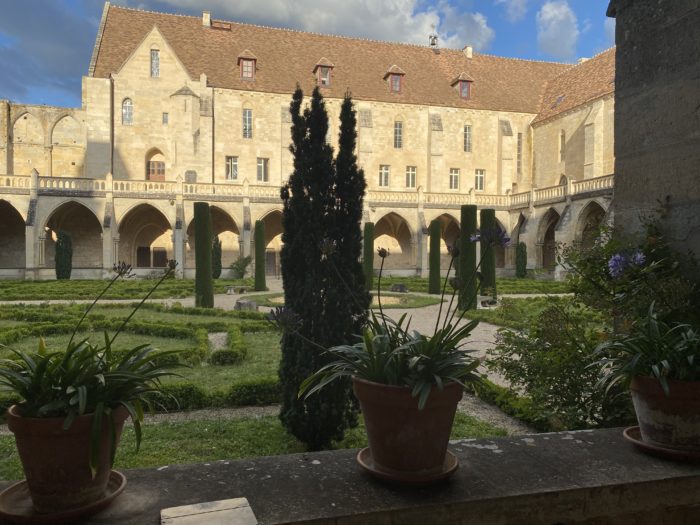 July 7, 2021 – Royaumont Abbey
With the 5000th student soon to join A violin can change the world, the Vareille Foundation held a dinner for project supporters, with remarks by Hélène and Pierre Vareille and special guest Charline Avenel, head of the Versailles School District.
The event took place on July 7 at Royaumont Abbey, in the private gardens and apartments of Fondation Royaumont's founding family. Present for the occasion was owner Marie-Christine Daudy, who generously made this beautiful setting available to us for the occasion.
Guests included representatives of the French education system, Royaumont Foundation and the Vareille Foundation, as well as a number of officials from around the Paris region:
Arnaud Bazin, Senator from Val d'Oise
Marie-Christine Cavecchi, Val d'Oise Departmental Council President
Quentin Gesell, Mayor of Dugny (Seine-Saint-Denis)
Patrick Haddad, Mayor of Sarcelles
Benoit Jimenez, Mayor of Garges-lès-Gonesse
Alain Kasse, Mayor of Persan
Cordial, lively conversation continued throughout the evening, laying the groundwork for the "ambassadors club" in support of our violin program, which we plan to scale up dramatically in coming years. With this goal in mind, we encouraged our guests to consider how they could serve as spokespeople for A violin can change the world.
It's up to all of us to raise awareness of the project, so that we can reach our goals and offer this unique opportunity to tens of thousands more children.